Artists Schedule
New Class Added and Workshop and Demonstration Schedules are being added all the time. Please visit the Classes or workshop posts and get signed up today.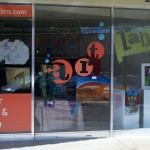 We are currently scheduling for the late fall of 2016 and Spring of 2017. All private, and group classes in silk painting, scratchboard, watercolor and pastels are scheduled on an individual basis. Groups, clubs or organization demonstrations are a wonderful way to introduce folks to the Arts in your area and promote what is happening in the arts community or at your special event. Silk Scarf hands on demonstrations are also great for workplace team building sessions.  Call today and schedule a quick demonstration.
5/2/2013      Ratner Museum Exhibit, Bethesda, Maryland.
Anderson's newest painting Sandhill Crane Dance has been selected as one of eleven silk painting artists and their work to be  included in SPIN's last exhibit of silk panels at the Ratner Museum in Bethesda, Maryland. These panels will hang from May 2013 – July 2013.
6/21/2012  2012 Silk Painters International Festival
Anderson has been selected for the 2012 Silk Painters International Festival juried Art Exhibition,  The Road Less Traveled – New Silk Visions, July 22 – 27, 2012 at the Institute of American Indian Arts, in Santa Fe, New Mexico
Works accepted are: Morning in the Aspen Grove
5/21/2012
I hope you enjoy looking through all of my watercolor art pieces in the galleries and at all of the other mediums I enjoy working with.
Silk Art, Watercolor, Scratchboard, Oil Painting, Mixed Media
Email: flyart@anglersnirvana.com
Enjoy, and I hope to see you along the river or my pallet soon, in the meantime, just go fish! Andy-
All content on this site is copyrighted © by Anderson R Moore All Rights Reserved.
Text and images may not be used without written permission.